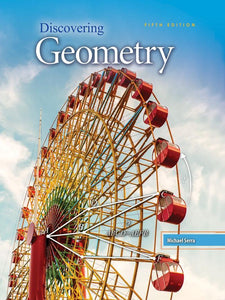 Course this book is used in:
Geometry/Honors Geometry:
Discovering Geometry helps students develop inductive and deductive reasoning skills by creating conjectures, and reporting and justifying conclusions as they explore the principles of geometry. Congruence, similarity, and symmetry are studied from the perspective of geometric transformation to create connections within the mathematics.
Using a student-centered, discovery-based pedagogy, Discovering Geometry helps students become mathematically fluent, prepared for future study, and career-ready.